What is Aerobic Exercise?
Cardiovascular exercise (or aerobic exercise) is any form of exercise that elevates your heart rate and causes you to break a sweat.
Aerobic activity is good for your heart and lungs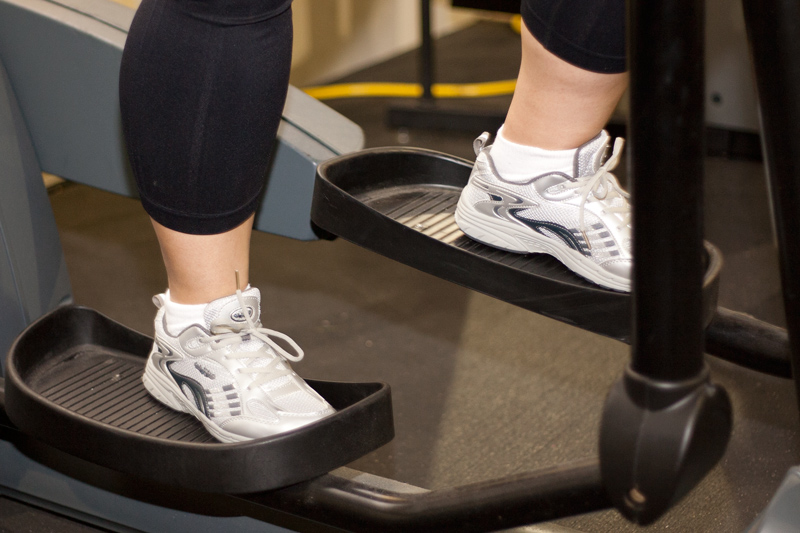 Aerobic activity refers to the energy source used by your muscle fibers. Aerobic activity in your muscles uses oxygen and therefore burns the carbon-carbon bonds of fat and sugars for energy. The need for muscle oxygen delivery signals your heart to beat faster and your lungs to increase your rate of breathing in order to deliver more oxygen. Aerobic activity that represents repeat requests to your heart and lungs, actually makes them better at doing their job.
Cardiovascular exercise can be moderately intense or vigorously intense. Moderately intense cardiovascular exercise is any form of exercise that elevates your heart rate and causes you to break a sweat. During moderately intense cardiovascular exercise, you should be able to carry on a conversation with a friend. During vigorously intense cardiovascular exercise, you should also break a sweat and notice your heart beating faster. Vigorously intense exercise it too intense to be able to carry on a conversation with a friend as you exercise.
Cardiovascular exercise comes in many shapes and forms. Examples of cardiovascular exercise can include:
Jogging
Running
Brisk walking
Swimming
Cycling
Jumping jacks
Dancing
Aerobics
Jumping rope
Using an elliptical machine
Playing sports
Gardening
Rowing machines
Riding a stationary bike
If you have joint problems or an injury, you may want to consider the use of low-impact cardiovascular exercise. Low impact exercises provide you with the same benefits of a cardiovascular workout while placing little to no stress on your lower extremities.
Exercise 5 days per week and 30 minutes at a time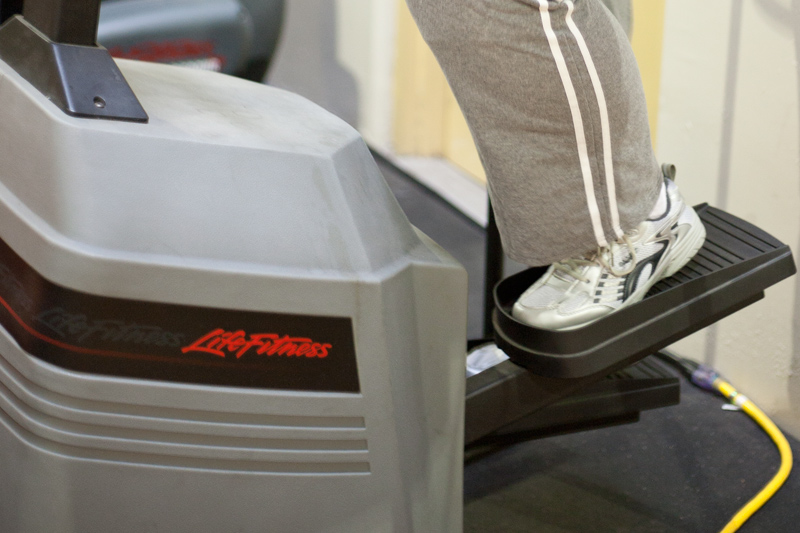 The American heart Association suggests 150 minutes of exercise per week. This would work out to 30 minutes of exercise five days per week. The trend appears to be suggesting more frequent shorter sessions rather than one long session. Their recommendations include that you can split the activity up into as many as fifteen, ten minute sessions. Other studies suggest short bursts of high intensity throughout shorter sessions. The key is to make sure that you are working during those thirty minutes and not just socializing on your phone or with your friend next to you.
This type of exercise can be beneficial for those with overuse injuries, arthritis or osteoporosis. Low impact cardio can include swimming (provided you are comfortable in a swimsuit), cycling and using an elliptical or rowing machine.
Are you looking for a good exercise machine that is low-impact and can give you an effective cardiovascular workout? Consider using one of the following machines:
Elliptical Machine
Stair Climber
Stationary Bicycle
Rowing Machine
Low-impact exercise machines give you all the benefits of a complete cardiovascular workout with placing stress on your joints. This can make starting an exercise program this stressful on your joints as well as less painful.
Mix walking with a few minutes of jogging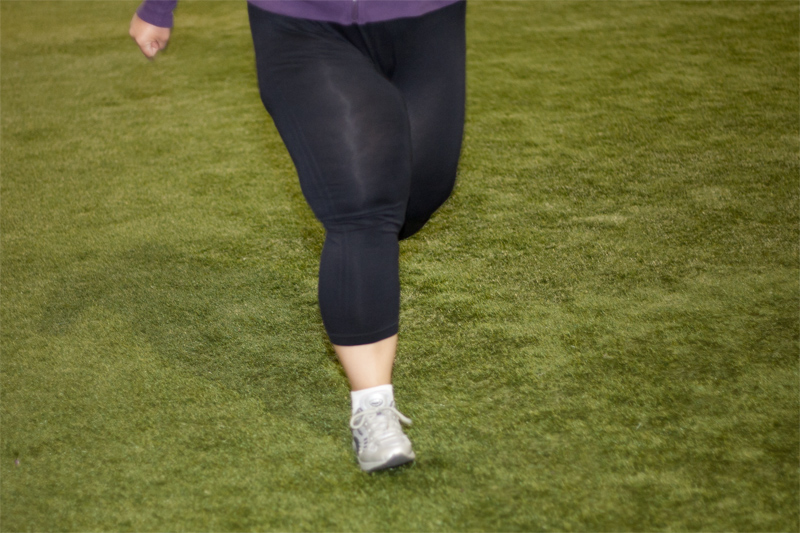 One of the easier ways to feel your pulse is to place your first two fingers over inside part of your wrist on the same side as your thumb. This is your radial pulse. Your can count the number of your pulses for fifteen seconds and then multiply that by four. You could also count for thirty seconds and multiply by two, etc. Your maximum pulse rate is 220 - age in years.
Speciality Classification:
Medical Entity Classification:
National Library of Medicine: