What To Wear and Not To Wear
When first starting your exercise program, you may feel a bit self-conscious wearing the tight exercise clothes that you will see many seasoned athletes wearing in the gym. These outfits do not always mean that the person is trying to show off their physique and their use does serve some practical purpose. You need to be reasonable and compromise with appearance and functionality.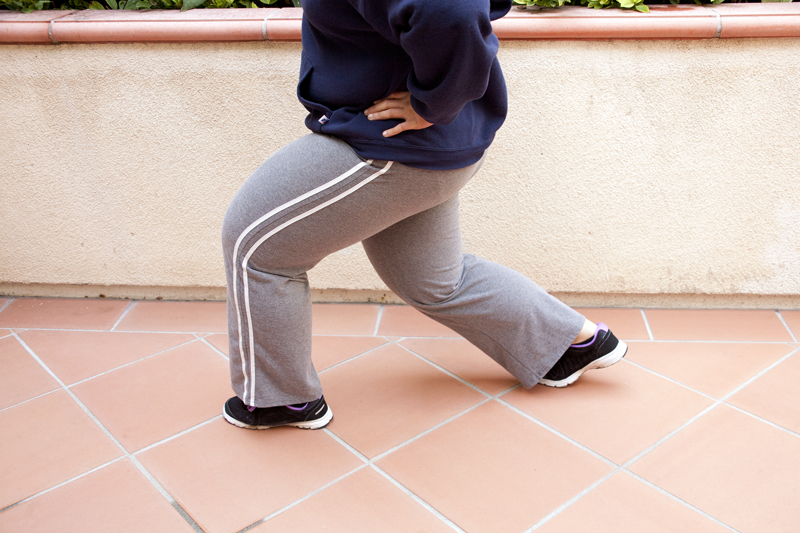 Here are some tips for feeling comfortable while at the gym:
Never wear clothes that make you uncomfortable. If you seem to experience friction while working out, opt for compression gear. However, do not wear compression gear if it makes you uncomfortable. Opt for fitted-garments, which can be flattering, provide you with more coverage and make your workout more comfortable.
Avoid wearing baggy, lounge wear or your husband or boyfriend's t-shirts. Baggy t-shirts and sweats can get in the way of your workout.
Opt for slim-fitting clothing. Slim-fit clothing can provide you with full mobility and little distractions as you work out.
Look for climate control fabrics that have mesh ventilation and breathable materials.  These materials are perfect for warm and cool days as it is hard to predict what the fall weather may have in store. Work-out clothing that are quick-dry or moisture-wicking can help keep you comfortable in all-weather ailments.
Look for details to help make your workout more comfortable. Look for built-in features that will allow you to hold your keys, a smartphone or your digital music player. If you are looking to keep your hands warm or a secure fit, look for long-sleeved workout tops with thumb holes.
Shoes
You need to invest in a good pair of shoes. Athletic shoes can help you to exercise pain-free and reduce the risk of foot and ankle injuries.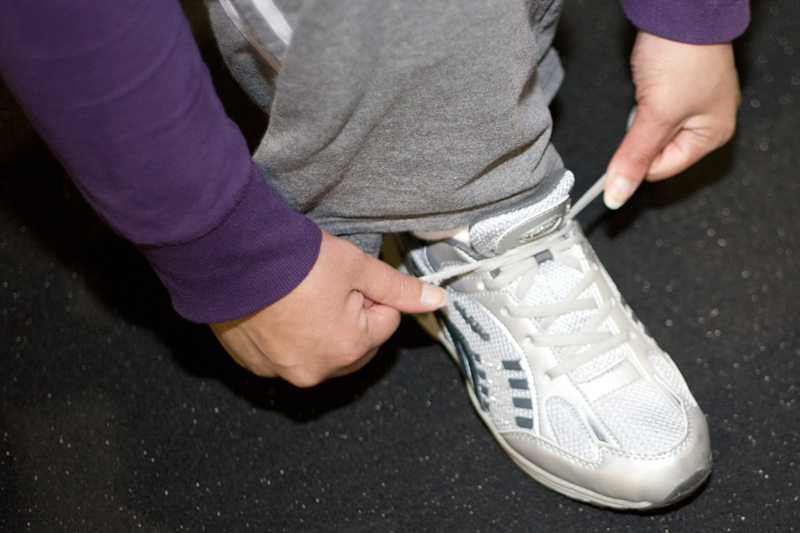 The type of sneakers you wear on your feet while you exercise should be determined by:
Your foot structure
Foot function- Do you over-pronate, under-pronate or have a neutral foot?
Your weight
The type of physical activity that you plan to engage
Athletic and running shoes come in a wide variety of shapes, styles, sizes and widths. It is very important to remember that you should always try shoes on before purchasing them. Different brands and even different styles of the same brand can vary greatly in size and fit.
Shoes should provide adequate shock absorption and should be able to fully bend at the ball of your foot. Shoes should provide plenty of stability in your mid-foot. Your shoes should fit snugly in the heel and have enough room so that you are able to wiggle your toes.
To find the perfect pair of shoes, visit a running specialty store or a sporting goods store. If you aren't sure what to buy, do not hesitate to ask for help. Visit the shoe store in the afternoon (when your feet are at their largest) and wear the same type of socks you plan on wearing while exercising for the most accurate fit.